This Sunday night, the 89th annual Academy Awards will take place to honor Hollywood's best (and most well-promoted and junketed) films of 2016. It's a time to celebrate the industry that, when at its best, makes great movies possible.
Before we can finally stop arguing with one another about whether La La Land is good or not or if Moonlight is "implausible" (it's not) and look ahead to what 2017 will offer, the Oscars will serve as one last hurrah for the endless cycle of predictions, debates, and endless complaints about all the movies that were included and omitted. There's a lot to every year's Oscars, from the major mainstream successes and breakout indies to the studios that championed both and the much-maligned Academy voting body, whose tastes often leave viewers feeling frustrated rather than accurately represented. It can get overwhelming, particularly if you're not the kind of person who starts obsessively following Gold Derby as soon as the fall rolls around.
The Oscars are an institution with their own trends and preferences, and given the recent decline in major studios' spending on lower-budget, more prestigious projects, it's clear that they have a major impact on a more modest film's chances of being made or seen, whether we like it or not. It's as much a cornerstone of the American moviegoing year as a summer full of mega-budget action movies. And lord help us, it's a good bit of fun to obsess over the minutiae of a given year's crop of nominees, whether it's to agree wholeheartedly with the films chosen or rage over how [your favorite movie] was passed over in favor of [a biopic, probably]. And look, there's a tradition of pageantry and bloat to this annual gala for which we can't help but jeer and cheer.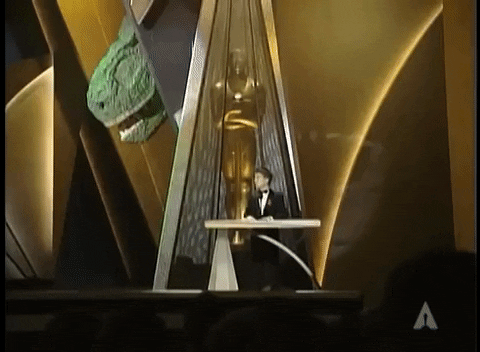 With that in mind, we've decided to take a slightly longer view of the Oscars, specifically the most modern quarter-century of them. After all, from The Silence of the Lambs' Best Picture win at the 1992 ceremony onward, the Oscars have served as a reflection of a rapidly shifting industry, one existing at the intersection of swelling budgets, ambitious new filmmaking, and an old guard that at its best has found ways to breathe new life into long-running careers. The modern Oscars are at once a mirror of the industry's best and a running reminder that the popular favorites aren't always the critical or artistic ones.
And what better way to try and envision these contradictions and relationships than with some good. old-fashioned numerology? In this first installment of our By the Numbers feature, we'll be taking a deeper dive into the past 25 years of the Oscars (few will be expecting your hot takes on How Green Was My Valley, and we wanted to keep things at least a little simpler). From Best Pictures to performers to the many other nominees, we'll try to offer a little more understanding about what the Oscars have favored, what they haven't, and what's played best with the Academy over the years.
Besides, nobody wants to show up to an Oscar party without some trivia in tow. So pop some Prosecco, color-code your ballots, and enjoy our trip through the Oscars of yore, with a couple of handy graphs and charts along the way. We'll see you on Sunday for all the lengthy speeches and endless montages we've come to expect.
(Note: All information on film budgets comes from Box Office Mojo, Deadline Hollywood, Los Angeles Times, Vanity Fair, andThe Hollywood Reporter. Data on nominees/winners from Wikipedia.)
__________________________________________________________